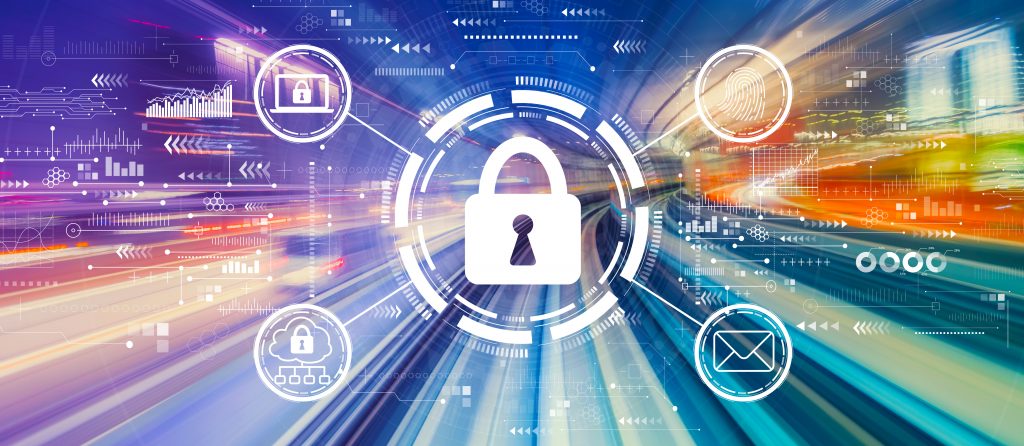 Protect critical data assets
Keep Data Off Public Paths
Massive Networks has a complete hybrid SD-WAN solution that allows for the convenience of traditional SD-WAN over public Internet utilizing Fortinets Fortigate NGFW with SD-WAN, but also allows for direct secure off Internet,private layer 2 connections at higher speeds, with greatly enhanced privacy and security.
Massives' One Pipe Multi-connect® network delivery solution, not only delivers of our Premium Blended Internet service, but at any time, you can add one, or many additional Office-to-Office Connect®, Data-Center Connect and Cloud Connect services, all provided securely isolated and separate from your Internet service. Providing direct layer 2 private network connectivity without traversing the public Internet. No suffering from latency, jitter or packet loss issues inherent of Internet traffic at times.
If that's not enough, Massive Networks  hybrid SD-WAN solutions can cost significantly less than most Multiprotocol Label Switching (MPLS) and Public SD-WAN solutions available on the market today.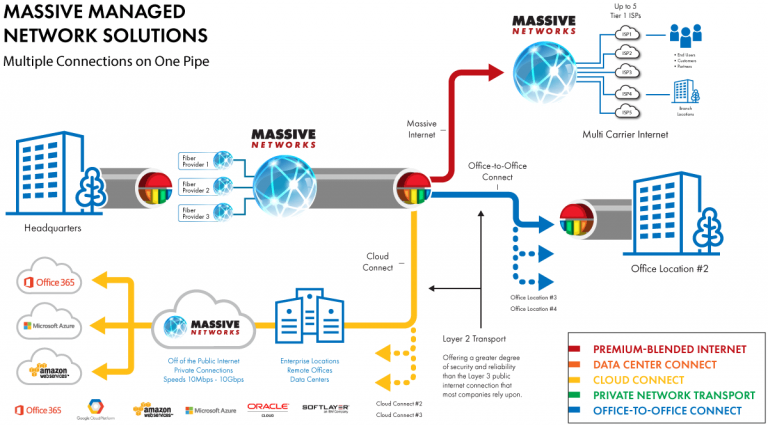 Increased Network Performance
Multiple Private networks or hybrid connections for all locations.
Highly redundant, ensuring consistent service for all critical enterprise applications.
Active protection for all private data and networks.
Application-aware dynamic routing, for efficient data delivery and improved user experience.
Safer and less expensive than MPLS services that depend on unreliable broadband.
Enhanced Security for Private Data
Complete segmentation with application-aware policies with real-time access control.
Strongly enforced Threat Protection.
Secured traffic by utilizing direct private network connections.
Best in class internet between offices, to data centers, and on to the cloud.
Private network IS security to the branch and remote endpoints.
Keep your data on a private network
Reduce Risk to Your IT Infrastructure
SD-WAN is a flexible solution for cloud-first, security-sensitive enterprises. By consolidating into private network routing, you receive a superior, consistent network experience. 
Faster Networks

Safer Data