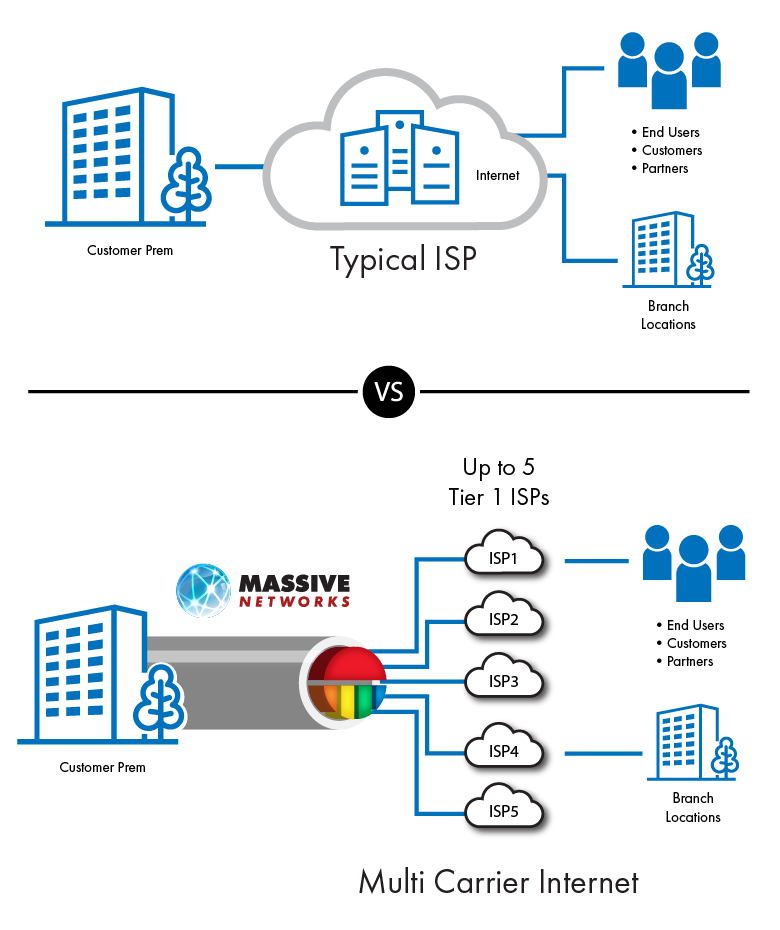 Speed, reliability, & global connectivity
Multiple Providers ON ONE CONNECTION
With Massive Networks, you get direct access of up to five (5) Tier 1 ISPs on a single 10Gig backbone. Includes direct peering with Office365, Netflix, Hulu, Apple TV and more. Receive the best premium Internet service.
Get endless routing and throughput possibilities at a competitive price. Our Premium Blended Internet services provide the network redundancy of multiple backbone providers that enable a seamless multi-path network.
Blended Internet Includes:
Intelligent Routing – Routing traffic across multiple Tier 1 Internet backbone providers,  provides reliable, stable and consistent multi-path connectivity.
Predictive Routing -Identify the most efficient path for your Internet traffic in real time, minimizing the risk of network outages, bottlenecks, latency, etc.

Aggregated Carrier Services – Aggregating carrier services across your entire portfolio with Massive Networks gives you a single point of contact for support and network management.
Faster Networks

Safer Data