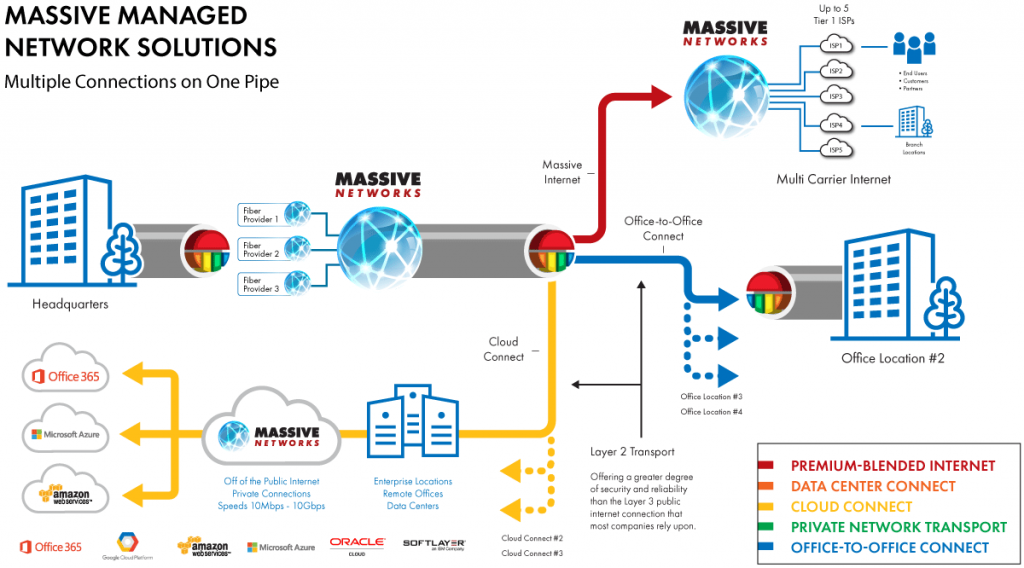 A single-pipe network for increased security & performance
Our One Pipe Multi-Connect solution uses one connection to deliver multiple, independent, and dynamic network streams of data ensuring your critical business information is protected and secure.
Massive Networks will custom design a highly efficient, single pipe network for your company with all of the services you need configured and sized for optimal performance.
A Custom Solution for Integrated Networks
Eliminates Security Threats
Using our blended network approach of Layer 2 and Layer 3 network technologies, our solution options eliminate threats by placing your operational services on a private network. This helps reduce any risk of exposure as well as improve application performance from any bandwidth-intensive services you may be utilizing like voice, data, web services, video, and backups.
Dynamic and reliable, our OnePipe MultiConnect solution allows you to meet and exceed compliance requirements while getting you the most out of every network dollar. And, it's custom-designed for your specific needs. 
Every One Pipe Multi-connect solution includes full management and monitoring at no additional cost.
Massive's One Pipe Multi-connect network provides you with an Intelligent delivery system for your company's locations, data centers, VPS, co-location, remote workforce and the cloud directly to your network. One Pipe Multi-connect services allows for dynamic network allocation, faster time to value and the smartest of network utilization.
Build your One Pipe today. Start with a single Service, or multiples. Add more at any time.
improve IT network efficiency and business data security
Combine Your Services Under One Roof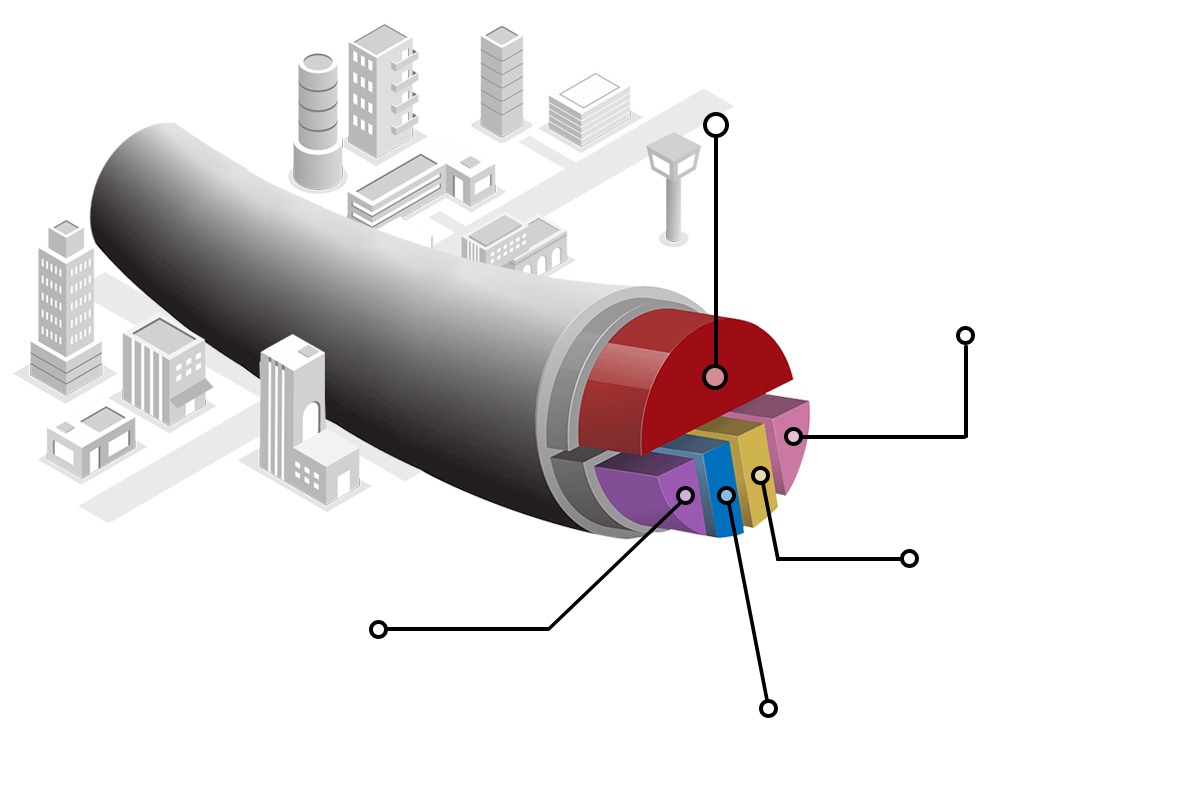 Faster Networks

Safer Data